EMPLOYEE SPOTLIGHT – Hermann Fischer, 32 years as a Mechanical Engineer at ESTEC
This week we have had the chance to meet Hermann FISCHER – Mechanical Engineer at ESA (European Space Agency) on behalf of ATG Europe. Hermann has been at ATG since 1989 witnessing and gathering an amazing experience that he tried to convey for us in this interview. 
Thank you for taking the time Hermann – could you tell us more about yourself, your background and how you came to work for us at ATG? 
Well as some of you may know, I am from southern Germany in a place located between the Black Forest and Lake Constance (Bodensee), Tuttlingen.  
I grew up there as a passionate and competitive Tech kid. I loved speed and sailing. This all led me to study Mechanical engineering in Munich writing a thesis on the early stages of our modern-day helicopters. Munich is also where I spent a bit of time at MBB (Messerschmitt-Bölkow-Blohm), or what is now called Airbus. A company that back then, used to produce the world's first jet-powered fighter aircraft during World War II, the Messerschmitt Me 262.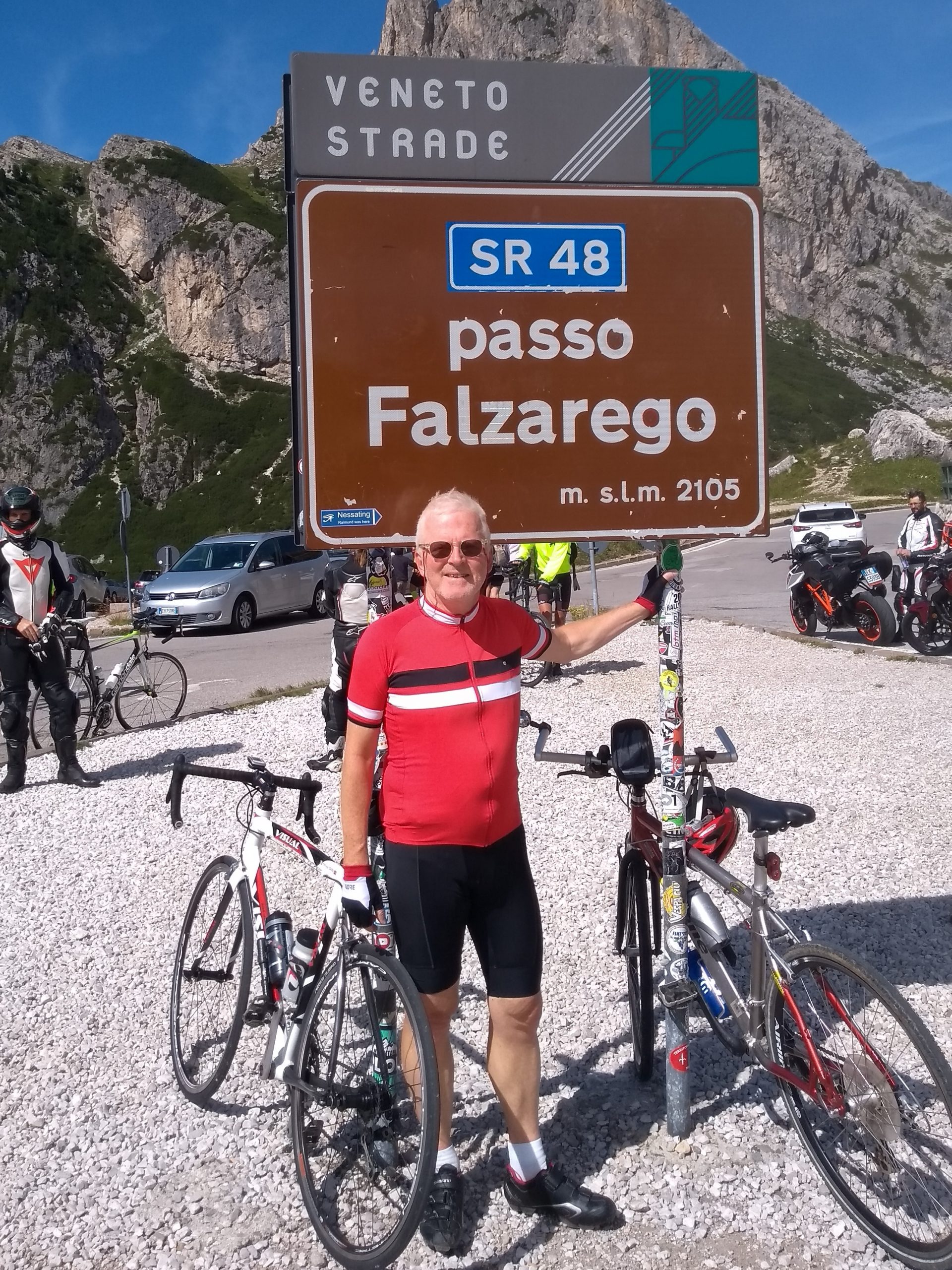 Hermann Fischer
Mechanical Engineer at ESA (ESTEC) on behalf of ATG Europe
Google Images – The Messerschmitt Me 262 (1943)
After that, I left for two years to Japan when I was 26 years old. It was a wonderful experience. Then returned to Europe overland across Asia and Europe, in the mid 80's, looking for a job. I hunted it old school style, by written letters and applied to over 10 companies. I ended up getting many interviews, it was a completely different time. 
On a side note, this led me to notice the Young Graduate Trainee scheme at ESA (European Space Agency); 6 pages to fill asking for a photo with a simple letter attached to it.
I remember it well as it led to the current program ESA hosts today. Keep in mind that I wasn't that interested in it at the time. During my job hunting I found it all quite easy leading me to a wide range of interviews.
Times were different back then. Some positions were attractive in Italy, the YGT (Young Graduate Trainee) scheme in The Netherlands, and I am an avid sailor, so I felt like the wind wanted me there. But I also wanted to find a place where I could blend both my work and passion. 
That led me to get an interview for ESTEC as a trainee, here in Holland. Upon my visit, the zone A building was still under construction, the European flags were there, and it seemed like a wonderful place to work at. To conclude, I got the job and after the traineeship I was led to pursue my work at a company that was called IKOSS. After 5 or 6 name changes, ATG Europe came to life.  
"I've witnessed all the changes and mutations that led us to who we are today! Meaning that, I joined in 1989, so now it's been 32 years at ATG Europe in all its shapes" 
We know how you're renown for the Dynamic and analysis tools for Europe's small launcher: Vega. Is this something you are still involved in at ESA, what does it entail?  
Yes, I'm still very much involved in this ever since 2005 and even before in the program's preliminary stages in 1990s for Ariane 5. Launch is always tough period in the life of a satellite. Coupled Loads Analysis (CLA) helps to understand that period and is taken into consideration when dimensioning the spacecraft. I also help in the payloads and launch vehicle reviews for various spacecraft launched on Vega or Ariane. 
On a daily basis, I attend to various things. I am also now responsible at ESTEC for the latter Vega Coupled Loads Analysis tool together with a few colleagues; this constitutes the biggest part of my job. Lately, I am also doing a review of the LISA mission, a Phase A project to measure gravitational waves in space with three spacecrafts flying at 2.5 million km distance from each other. I look at the structure, mainly in relation to the launch on Ariane 6. I obtained this opportunity by the means of a CDF (Concurrent Design Facility) study (Concurrent Design Facility, where the design process and mission are done by different experts across departments). 
Across the years, you've probably witnessed a lot of changes in the industry, at ESA, what are the most significant ones for you today?  
What is it that I keep hearing now …? *Sighs Faster, cheaper … and something else, but let me tell you – it's a lot of words. Keep in mind that ESA doesn't like to take risks. Meaning that if you say, faster, then you belittle the safety aspect a mission. On a second note, the processes have modernised, the products are not necessarily better, but the technology has changed. What strikes me is how we operate on a digital aspect – everything there has changed. 
Could you tell us what a typical day is for you at ESTEC?  
Switch on the computer in the morning, look at it the entire day and switch it OFF (humor) *laughs 
More seriously, I'm less at ESTEC due to Covid and not that much involved into hardware. Sometimes I'm involved in a test with Vega, but usually I can be found at the office or at home doing analysis which takes a lot of my time. Communication is also a crucial aspect of my work. 
In terms of what's challenging on a daily basis, is to make the FE model of the spacecraft compatible with the launcher model. Once you get the spacecraft FE model, we need to adjust the adapter to match the spacecraft's interface.  
On top of all that I do some ESA technology developments. At the moment, we are working on sandwich panels with honeycomb core material with increased flexibility for shaping. A fascinating structure that works similarly to what CompositesLabs here at ATG Europe is trying to achieve on solid CFRP structures.  
Being 'm mainly at home. I do miss verbal communication as it's the best part of my job. The aspect of working as a team, and i feel incredibly lucky to work in such a rich environment. I think that this has always been one of my strengths and I enjoy getting people together to solve a given problem. ATG Europe and ESA truly enable me to work in an international environment and I'm grateful. 
With all your experience, if you had to extract one experience, one life lesson for us, what would it be? 
Work is something you should do for yourself. It's something I keep thinking about; don't sell yourself to some huge projects, putting all the hours in but none into your life. Keep a healthy distance to your work.  
I was two years working at ESTEC, there was another colleague called Fischer, and sometimes the mail distribution network didn't work, so I ended up receiving his courier. He was only 50 meters away from my office and I often came up to him to hand it back. He was older and more experienced. One day, the letters kept piling up and he never returned, later I was told he died of some condition. I decided I didn't want to end like him, giving most of my life to work. So, enjoy the time you have, work will follow. 
The moon landings were also a very strong life lesson in my life. I keep hearing in my head the radio, with these two people walking on a celestial body, it's an incredible memory. 
I'm sure we are all very interested in you answer, what does innovation mean to you today, having witness such progress? 
On the ESA side, I feel it's quite slow. On a more general term, efficiency in terms of technology and processes is key.  
Structures of spacecrafts for example did not change that much from what we had in the past. The performance is similar, but the real innovation lies in the processes, the tools and the communication between the teams involved.  
Hermann, also an avid sailor
What's a fun fact about you?  
Well, many things, an important one maybe is how sustainable and environmentally active I try to be. To me, a solar panel on a house is like a window in a house: would you ever think of building a house without windows? I do my part as much as I can.  
Also, I love to talk about my passions, work, and exchange with people from different nationalities. I enjoy sports ("water based" like sailing, skiing, and swimming) and keeping active despite my busy schedule. A positive by-product of Covid is that I bought a gravel bike, of course (partially) CFRP-based and lightweight. 
If you weren't doing what you are passionately doing today, what else would it be?  
I always thought I would be a creative, like an architect designer, something combining technology and art. I've always had this tech savvy side of me, and lately I'm trying to reach out to my inner creative side. 
We would like to thank Hermann for taking the time to answer these questions which fully reflect the everlasting dedication and passion that ATG Europe has been holding dear across generations.