Our logo might be blue, but at ATG Europe, we have always had a keen eye for the green solutions of the future. We focus on energy-efficient innovations, provide best-in-class services as well as supporting non-profit organizations to ensure sustainable use of all our resources. For the benefit of the environment, for our clients.
Since 2019 we have launched various sustainability efforts that were aimed at reducing our CO2 footprint such as:
Converted 4 of our company's parking spaces to support electric vehicles.
Devcon Ecosystems has set up 246 solar panels on our office building in The Netherlands, which entails a CO2 reduction of approximately 32 tons each year.
Replacement of freon based air conditioning system with a modern environmentally friendly solution.
Garbage collection for recycling purposes of paper/plastic/glass/organic waste throughout our premises.
Sponsoring non-profit organizations that carry out specific social initiatives in support of welfare development and disadvantaged minorities.
ATG is committed to turning energy efficiency as a key part of our corporate responsibility. We seek to reduce environmental impacts, promote sustainable solutions via our services portfolio. Being a responsible business is at the very core of who we are. It defines the essence of our DNA, and it infuses how we think and act.
Read more about our initiatives:
In 2019 we have installed solar panels covering all available m² on ATG Europe HQ roof accounting to as much as 246 solar panels. This is part of our long-term modernization plan of all our equipment to meaningfully reduce our CO2 footprint. The Solar panels are envisaged to produce 1/3 of our annual energy needs.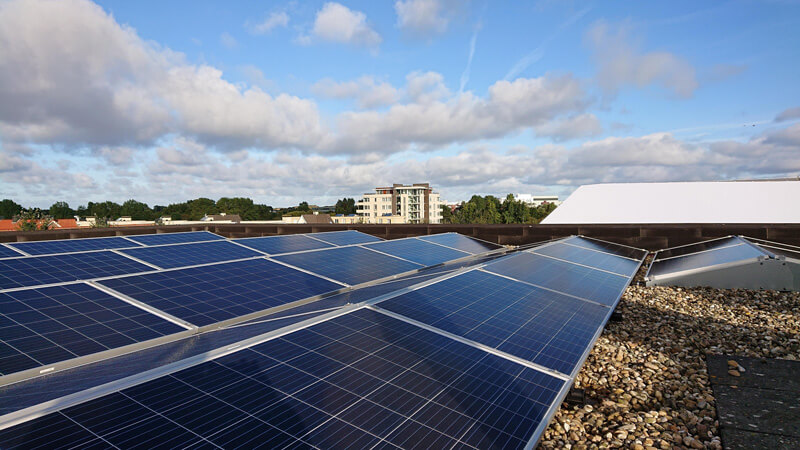 At ATG Europe, we believe solar energy is on a path to become central in powering our future. With a photovoltaic system on the roof, a power supply is constantly available. 
By deploying solar energy and promoting renewables, we reduce greenhouse gas emissions and contribute to the worldwide climate change mitigation and environmental protection efforts.
Our goal is to create a tangible, measurable impact in diverse areas in alignment with the world's sustainable development goals.
Check out our video of installation of the solar panels.
ATG Headquarter's lighting has been replaced by LED light bulbs. LED bulb technology is energy efficient and long-lasting; a LED bulb can cut energy consumption by over 80% when compared to conventional light bulbs and can last 20-25 times longer than a typical halogen, accompanied by an automated switch keeping our lights on, only when needed.
We feel responsible and committed to contribute to an eco-friendly and sustainable environment.
An in-depth infrastructures' modernization took place in our in-house Data Centre which holds as much as 120 servers consisting of High-Performance Clusters for MediaLab (to generate picture/videos/animations) and SpaceLabs to run engineering simulations as well as co-locating the servers of our tenants and our own cloud infrastructure.
The Data Centre's energy consumption has been dramatically improved by replacing the high energy consuming server with low power servers, increasing temperature threshold for servers to lower cooling power as well as introducing an automatic cycle off the idle cluster nodes. The replacement of the cooling systems will follow in order to reduce energy consumption by 60%. The current UPS will be replaced thus reducing UPS-overhead of power backup by 25% optimizing airflow to reduce energy consumption used to the cooling of our servers.
Electrical Charging stations
Electrical Charging stations
Backed by its industrial capacity and technical expertise, ATG Europe supports its employees' mobility by providing them with the energy they need, a range of relevant services to meet all their needs.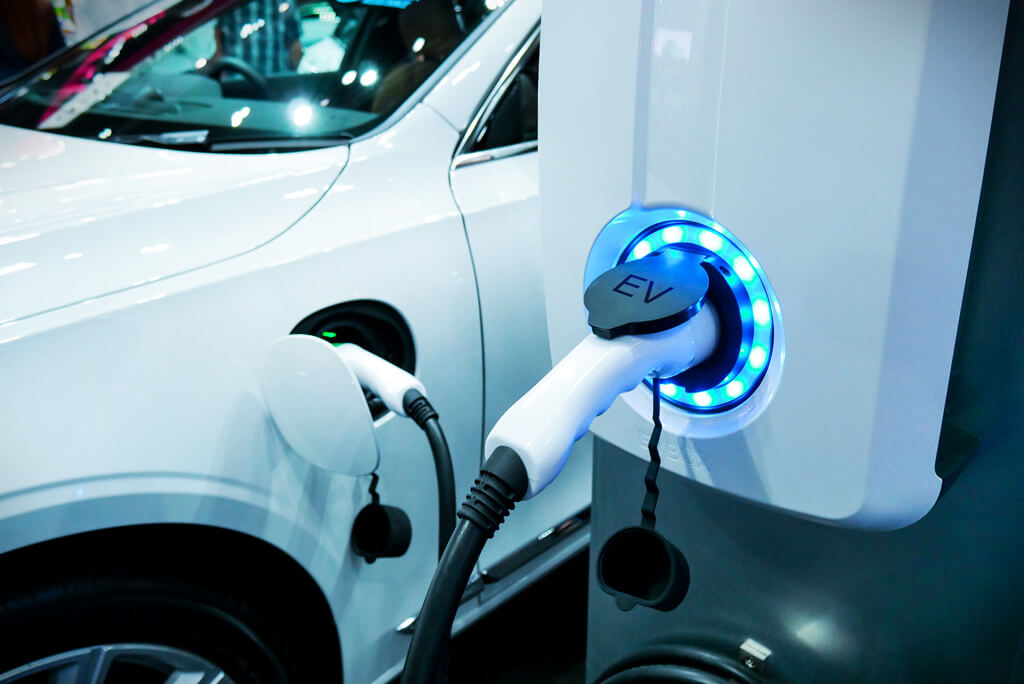 ATG Europe provides concrete solutions in the context of the transport and energy transition, investing massively in the development of electric mobility, with the deployment of charging infrastructures accessible to the greatest number of people.
That is why, at ATG Europe's headquarters, we have set up the first 4 electrical charging stations on our parking which can be used by everyone as well as our visitors. Through a seamless E-Flux platform, we are not only providing our employees with a much-needed service, but we are involving them in all our sustainability initiatives.
Garbage collection and recycling
Garbage collection and recycling
Waste is a hot topic at the moment with many of us concerned with the large amount of material being sent into a landfill and the ongoing debate about EU recycling targets. In order to answer this call, at ATG we abide to strict internal recycling rules.
We have been setting up communal waste bins, encouraging our employees to rethink whether they need to use items that typically end up in the bin in the first place. Thus, by centralizing our bins, we also mean to incite our employees to recycle and segregate their office waste into the correct container rather than dumping everything into their desk bin. In turn, this makes it easier for the headquarters waste-management provider to sort the rubbish into the proper bin for recycling and disposal.
Between prints, junk mail, handouts, billing reports, presentations, and composites, mixed recycling products make up an estimated 70% of the total waste in offices. It should go without saying that the average office can make a huge impact by reducing, reusing, and recycling its mixed material products, enabling future generations.
Non-profit Organizations & Social Initiatives
Non-profit Organizations & Social Initiatives
Nosy Komba: Nosy Komba is a small volcanic island of Madagascar located on the Northwest coast of the main island. Madagascar is one of the poorest countries in the world with 85% of the population living with less than 2€ per day.
Nosy Komba has 25 km2 of area and about 4500 people concentrated in six main villages along the coast. The population of this remote island used to live in life-threatening underdevelopment conditions, without access to healthcare or education, no drinkable water or electricity networks and no sanitation.
That's where we step in, as we partnered up with local Sunshine in Nosy Komba – a nonprofit public interest organization based on volunteer work. Created in 2011 by an international group of volunteers coming from different backgrounds and it is based in the Netherlands since 2017.
Chiaramilla: A non-profit association, born with the aim of realizing Pet Therapy (IAA) projects to improve the quality of life of people forced to experience various kinds of disabilities.
The project is based on working with dogs, adequately "educated" and socialized, to be considered co-therapists for the creation of such a programme. One goal is also to spread good practices for a correct human-animal relationship that protects the well-being of our 4-legged buddies and their human companions.
A clear and shared vision provides commitment towards innovative services and solutions.