IT and security are at the core of any business today.
Providing IT services in demanding environments and niche markets like the space and defence businesses is challenging, especially when sensitive data and critical infrastructures need to be managed.
From small to widespread – cross-border teams
We focus on Managed IT Services for which security clearance is a strong requirement. We can provide security cleared teams in any country in Europe.
ATG Europe managed solutions vary from small to large – cross-border teams, always aiming to satisfy both the task requirements and the end user needs. Even on international projects, ATG Europe teams provide users with the feeling of the locally customised support.
IT Support for End Users
We provide workplace IT support to end users with on-site resident solutions, giving boost to your business continuity.
Services & Tasks
Management, tracking, updating, follow-up and resolution of incident and service requests, including logging and status updating
Response to customer's needs via phone calls, emails, and one-to-one meetings
Diagnosis and troubleshooting of software and hardware faults
Installation, configuration, validation of corporate devices (PCs, laptops)
Maintenance and troubleshooting of corporate devices
Support and troubleshooting of e-mail client system
Support and troubleshooting of approved client applications
Installation, evaluation, testing and distribution of software packages
Installation, evaluation, testing and distribution of hardware equipment
Installation, configuration, deployment and troubleshooting of local printing devices
Troubleshooting of LAN, Wireless LAN and External Access VPN
Interface with Warranty Holders and external engineers
Provide training, advice and assistance to the user community in the technical and functional use of Corporate services, systems and applications
Maintain and integrate the Corporate Knowledge Base management system
Fleet Management
We support operation of the end users' devices and accessories (PCs, laptop, monitors, docking stations, printers, phones).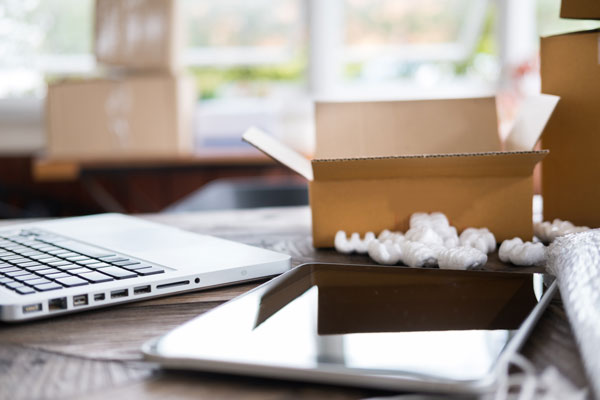 Services & Tasks
Support customers with the definition of a procurement plan for new devices and accessories
Timely trigger the procurement for local stock refurbishment, refresh plan and ad hoc requests;
Incoming inspection of goods inward, including unwrapping and configuration and IMAC ( Installation Move Add Change) operations
Tag assets as per rules and procedures established by customers
Safely store devices and accessories in the warehouse rooms;
Configure the devices –  Mac, MS Windows, Linux/Unix, according to Work Instructions provided by the centralized teams;
Support service management activities in accordance to procedures and processes that have been defined centrally (e.g. capacity management, security incident procedures);
Execute the refresh plan;
Schedule and coordinate the delivering of devices and accessories to users;
Retire/replace broken or obsolete assets
Liaise with established vendors to repair broken or failed devices;
Re-configure and re-assign devices according to defined policy;
Dismiss devices at the end of their life cycle and properly dispose of them after erasing all data;
Conduct physical audit on IT equipment deployed to end users and take corrective actions as necessary
Networks
We manage your network infrastructure keeping it one step ahead of your current needs, allowing seamless transition and smart evolution.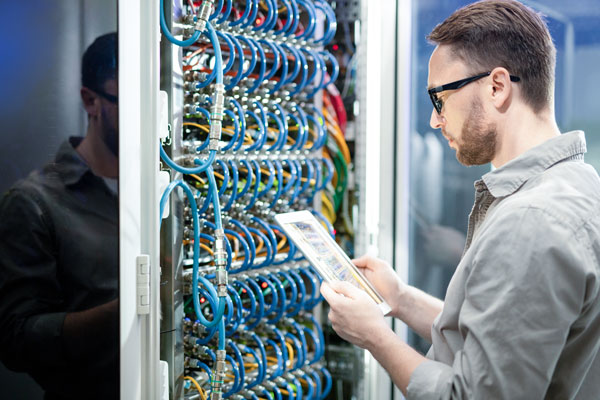 Services & Tasks
Preparation and installation of new devices
Patching between LAN devices (copper or fibre)
Labelling
Health checks
Set up access to the device for remote engineering team
Wireless LAN Move, Add, Change of Access Points (plug/unplug only)
Support to Network security enhancement and incidents investigation.
Telephony
We offer support to the operations, maintenance and evolution projects for PABX and VOIP technology vendor independent setups.
Services & Tasks
Cabling (copper, telephony and fibre patches)
Physical device checks and assessments including device power cabling checking
Mounting and dismounting from rack
Physical check and reboots
Login to the machines (under guidance of our engineers) and set-up of remote connectivity to make the equipment accessible remotely
Manage spare parts and stock at local site
Labelling devices and cables
Telephony patch PBX
Telephony stock management
Telephony local dial database update
Telephony ticket management
Telephony troubleshooting aimed to fix incidents/issues
Telephony Add / Moves / Remove extensions and related cabling on PABX side
Telephony extension and voicemail configuration on PBX
Telephony PABX cabling patching
Videoconference
We help your business to undertake carbon-efficient and cost effective multi-party interactions by operating and maintaining state of the art videoconferencing systems.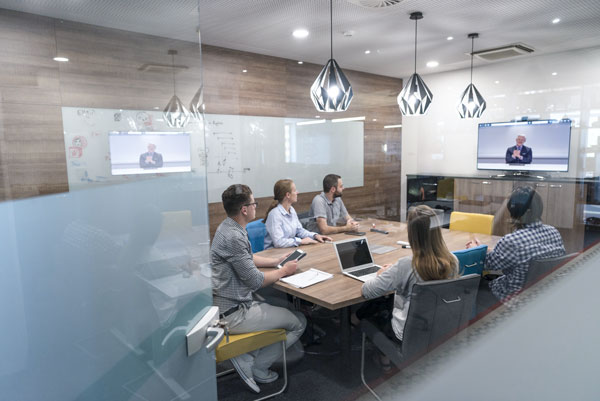 Services & Tasks
Cabling (checking cables within VC endpoint: monitors, cameras, microphones, codecs).
Local user help to fix issues with VC.
Connectivity to LAN.
Management of on-site spare VC equipment and deployment in the same site (no capacity management is provided).
Videoconference inventory management: limited to providing asset information in order to update the asset records.
Software patch/upgrade testing / implementation on VC backend infrastructure and endpoints.
Monitoring of VCs on request. Proactive monitoring of VCs to ensure quality of service.
Data centres
We offer our decennial expertise in the operation and evolution of vendor independent complex data centres and server farms for heavy computation and big data management.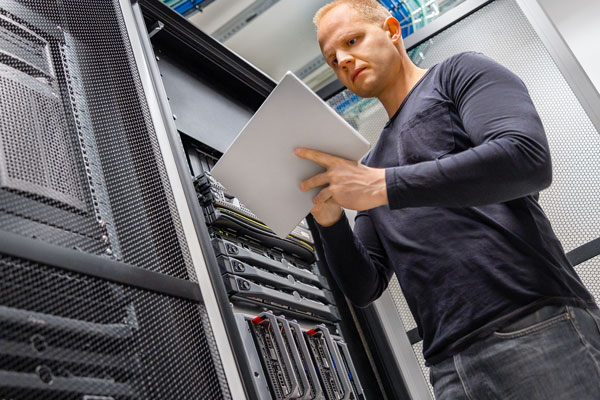 Services & Tasks
Mainstream system operations (ensuring operational status, configuration control, file system maintenance, log processing, process auditing, etc.)
Network problem reporting
Administration of user accounts
Troubleshooting, crash recovery, fault correction
Management of  the security certificates for external  servers
Installation of operating system upgrades and patches, antivirus management
Installation of application software
Installation of new hardware and upgrades and IMAC ( Installation Move Add Change) operations.
Reconfiguration and relocation of computer systems
Backups, archiving and data retrieving
System tuning
User support and guidance
Setting up and maintaining WIKI servers and shared servers
Planning of the maintenance and upgrade work to ensure minimal impact on the on-going work of users
Liaising with suppliers for the procurement of hardware maintenance arrangements
Liaising with suppliers for the procurement of software licenses, maintenance and upgrade arrangements
Calling in external repair services
Maintaining configuration control of the equipments (hardware/software items)
Assessment of improved technical solutions for the supported informatics
infrastructure
Disposal of obsolete items (in accordance with customers procedures)
Generation and maintenance of service notes, procedures, and other supporting
Documentation
Support for IT Service Providers delivering centrally managed services
Depending on how the IT service provision is designed, we also support IT centrally managed services (back office, IT service desk etc.)
The team – as a minimum – performs the following tasks in line with the relevant Work Instructions and supporting activities like:
 
Executing tasks that cannot be performed remotely
Accompanying third level support engineers to technical rooms and data centres;
Performing hard reset of servers or in general executing activities on corporate infrastructure devices that can only be performed locally.
Business Continuity is clearly a mandatory requirement and key feature of the service. ATG has defined and deployed a whole set of processes to ensure:  
Continuous monitoring of the quality and availability of the service;
Prompt resolution of any potential degradation of the service, both in terms of quality and availability;
Ensuring that at any time it is possible to quickly restore the service operability in case of major accidents or contingencies;
Continuous assessment of the suitability of the services procedures in relation to the service requirements;
Important contribution to ensuring business continuity is also the continuous improvement/change;
Management process that, in accordance with the service strategy agreed with the AgencyCustomer, aims at identifying and propose improvements or changes in service delivery. 
To ensure the effectiveness of the service, some support activities are also carried out with the aim of guaranteeing  the highest level of service availability: 
Service Level Management, including SLA/KPI monitoring; statistics, deviations and any other relevant information reported quarterly;
Capacity Management, including the capability to constantly compare the actual workload vs. the capacity of the service;
Quality and reporting;
Support auditing requests.
In addition to this, ATG is always committed to ensure:
Performance
Service delivery with improved performance (in any case in line with all SLA and KPI)
Savings
Savings through optimization of resources versus re-arrangement of the tasks
Improvement
Continuous improvement on the perceived value of the service provided to the user community.
On-Site Managed IT Service
We take full responsibility of the on-site support  service based on SLA and KPI. You focus on your core business, we take care of your IT services
Staff Augmentation Service
Our experts are integrated within your team to strengthen your capabilities.
Being ready to face a fast team ramp-up at new Customers or addressing changing needs at existing ones is a challenge.  To better serve our Customers, we maintain a large pool of IT talent with skills and expertise in different technologies, ready to support our Customers in a timely fashion. 
We also understand that keeping IT skills up-to-date is essential due to the fast pace technology evolves. For this reason, we offer to each ATG Europe employee a yearly training budget used to acquire competences in new emerging technologies and related certifications.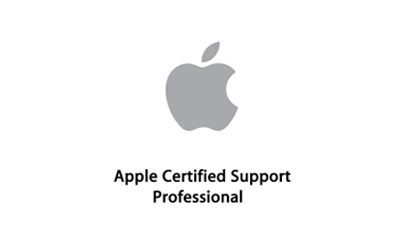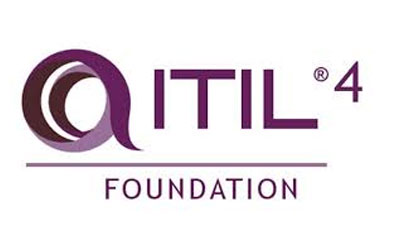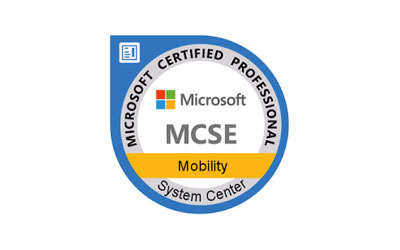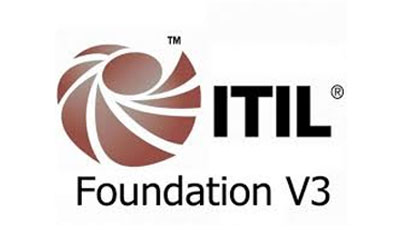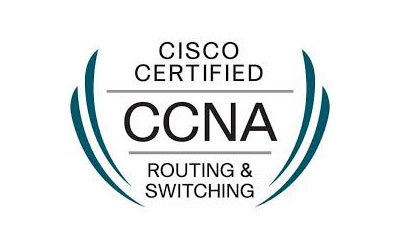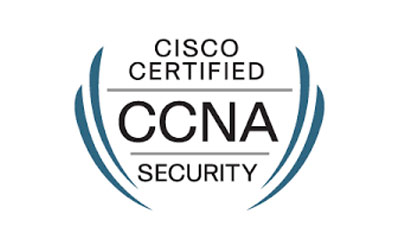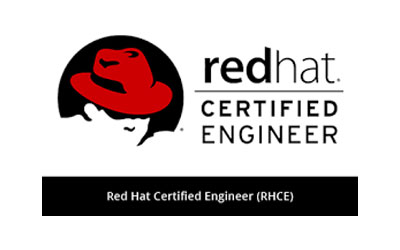 You focus on your core business,
we take care of your IT