EMPLOYEE SPOTLIGHT – An interview with Duncan POWELL IT Service Technician at ESOC
We've had the chance to meet Duncan POWELL – IT Service Technician
providing 1st and 2nd line IT hardware and software support services for The European Space Agency at their Darmstadt based establishment: ESOC.  The Services provided by Duncan and other colleagues, are part of one of the largest IT managed services provided by ATG Europe.   By
enabling innovative web-based tools and support, Duncan ensures a strong link with our largest client – the European Space Agency. Find out more about who he is and what drives him daily.
Thank you for taking the time Duncan – First if all, would you tell us more about you, your background and how you came to work with us at ATG Europe?
Well, it's all quite varied – it all started off when I was younger… I was going to be a Chef and learned in a local college back in the UK. Worked in the industry for about 8 years. Then I went on, to study with Honors degree Furniture and Product Design which led me to work for the design industry for two years before going into IT.
In 2008 I moved over to Germany and worked within an international school as their systems administrator. That's when ATG Europe came along and that was groundbreaking for me as I am an avid space enthusiast! Sadly, I took the decision to leave after one year which ended up to my opinion being a poor decision *sighs – We all make mistakes!
I went back to the International school system for which I didn't work out but luckily, I got a job at a German company that was part of a much larger Australian company that provided software solutions for their clients. The company's software made sure that the customer delivery declarations were compliant to then be approved by the German customs automated systems. The role required lot of monitoring. My exact role was as a Systems Administrator, looking after and further developing their VPN, SQL, Backup and virtual infrastructures. Remarkably interesting, very motivating, but a 24/7 job, making sure everything is functional all day and every day. It was great and I really loved it! I must thank them for the wonderful opportunity …. But it's not the space industry.
Then, magically I noticed a Field Service Technician position opening back at ATG Europe, I applied, crossed my fingers, and TA-DAA; I could not be happier to be back today!
It all sounds deeply passionate, could you tell us what your job entails, more about the team that you work with daily?
I have to admit that I have had bad team experiences in the past, but now I must say that I have been assigned to a wonderful one here at ESOC. We are a solid team, and we help each other out a lot. I am a Service Technician working for ESOC's IT service. We make sure everything is right, everything is connected. We receive tickets and handle request; we make sure everything is rolling and that everyone is serviced equally. That's what drives us – it's not just customer service elements, but also how we can work more efficiently as well. Long story short, we are an efficient team of 4 passionate service technicians, and we ONLY work as a team, that's what makes us the best of services. I love it and it's such a relief ..  truly. 
Are you taking part in the latest ESA 365 project that the Agency has undertaken since COVID hit last year?
ESA 365 – yes, I am shadowing the guys working on it at the moment. It's an ambitious project and a good jump, especially coming from my type of background. I know it very well and I can say that this cloud project is big and fascinating!
Now, obviously COVID also affected the way we work daily. We protect ourselves now with barriers and wear masks. We impose distancing rules even if regulations apply a more distant policy nowadays. Everyone is mostly at home so that took away some of the contact. Sometimes it's difficult because we consider ourselves as team players and we miss being able to meet, greet and supply efficiently.
What goals have you set for yourself now that you are back with us, for you and the team.
Well, I noticed as a team is that we organize our time better. I love to see how I can fit my passion, my knowledge in our day-to-day tasks. I love to go above and beyond to help others and other departments. I have good bit of knowledge when it comes to security and data so that's where I try and apply most of my support when I can.
This is a steppingstone for me, I plan of growing with ATG. I don't mind working my way up from the beginning, sorting out back-ends, supporting and working on the client systems etc. I have no deep future goals, I'm here, I'm happy and I couldn't be happier to work with you all.
You've done a lot, any projects that come to your mind or challenges you wish to acknowledge?    
Well, I like to consider myself as a very efficient person and the one success I would like to acknowledge is a project I worked on within my previous employment. It consisted in changing the way PDF files were transferred. PDF files were transferring once every 10 seconds; but I proposed to change the transfer language to a binary format o ASCII text-based code. Instead of 20 seconds or 1 – it took 2 seconds, a huge gain of time for some of our customer submissions.
I love to experiment, that's within my nature. I go home and sometimes I power up a computer create a VM and work my ideas and solutions. What can be done with it? It's like a game that I love. I work things around and find solutions.
One of my favorite sayings is: Technology is only limited by your imagination!
You're a true innovator Duncan, a passionate, so what is your definition of innovation?
Wow… There are some many passages to that. It can be to get the latest tech and use it to provide ideas or innovation. But to me, it's more about how you use it, how does it benefit. That's the path to real innovation.
It's having an objective and the route towards that objective, so many different roads to take. It's not about the destination, but the journey there!
What's a fun fact about you that few people know?
Well, I used to be a Chef. I trained in French classical cuisine, I cannot speak French, but I possess all the terminologies. I had varied experiences as a Chef within cafés, for the NHS, nightclubs, restaurants and the good old British pubs!
Just like today, I applied my critical and design thinking to all of my previous experiences.
On a final note, I'm a little bit of a gamer as well – a HUGE fan of the first The Last of Us game.
What would you do for a career if you weren't doing what you're doing today? – and it can't be a cook!
I was never the person that knew what he wanted to be by the age of 15. I have had a lot of experiences I have met people and I treasure every one of these experiences which led me to where I am today.
But, if it has to be different, I think I would be having a career in Marketing or Communications.
Any final words or acknowledgments?
It's great to be back. I know everyone says that but, it's GREAT to be back and I want people to know that my knowledge, my will and determination is an open source, that's the type of person I am, so thank you!
We would like to thank Duncan for taking the time to answer these questions which fully reflect the dedication and passion that ATG Europe holds dear.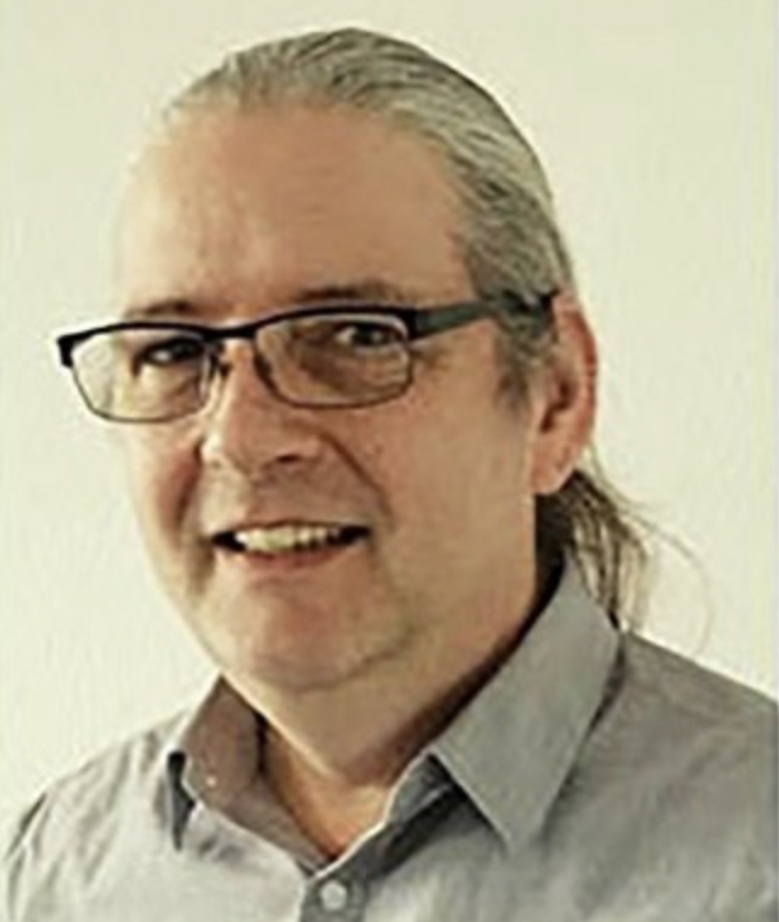 Duncan Powell
IT Service Technician at ESOC on behalf of ATG Europe
Duncan first joined ATG in 2008 – IT Service Technician providing 1st and 2nd line IT hardware and software support services for The European Space Agency at their Darmstadt based establishment: ESOC.