EMPLOYEE SPOTLIGHT : Through the lens of VirtualLab's – Laurens MATHOT
This week we have had the chance to meet Laurens MATHOT – Software Engineer, to talk more about VR and his fascinating work here at ATG Europe – Laurens actively contributes to supporting our clients by providing real time digital translation of complex missions into a seamless VR experience. 
Thank you for taking the time Laurens – could you tell us more about you and your background?  
Thank you for having me! My background is in the game industry, though always from the side. The only full game I ever released was a spectacular failure.
A bit like Duck Hunt but with robots on a conveyor belt. That was made with some friends in 2012. It never sold particularly well. These days I prefer to make tools that help others. ​​​​​​​
​​​​​​​I started programming in secondary school in the Netherlands. I remember noticing people programming calculators and decided to try it myself. I managed to create a little bouncing ball, and even though it unrealistically gained energy every bounce, it was exciting to see it come to life, which is where I get my enthusiasm for programming.
As far as my studies go, I started studying at two universities of Applied Sciences, but never managed to graduate. They didn't seem particularly innovative, with very little focus on doing the work. I ended up just working on my own side projects, like a water simulation. I never completed these diplomas and decided to head out on my own. 
Hence, I started freelancing. Working on tools rather than games. This led me to a company called Marmoset – they made a tool called 'Toolbag' designed for 3D artist to display their work. My biggest contribution there was within the lighting system. Normally when you create a scene, you get direct light from the sun and the sky, but no indirect light. I turned the scene into small cubes called voxels to calculate how light bounces around the scene ("global illumination"). The things I'm most proud of are much simpler though, such as the application remembering where you left off when you last closed it. I think it's very important that software is pleasant to use. 
​​​​​​​I was then asked to stay full time, but I couldn't manage to, and burnt out trying, so they let me go. I continued working as a freelancer and consultant on various other little projects, as well as working on my own experiments with things like VR whenever I had time. VR was gaining momentum at the time, but I noticed that all the demos and games that were coming out still needed a lot of work, which is where I got inspiration to try to do better.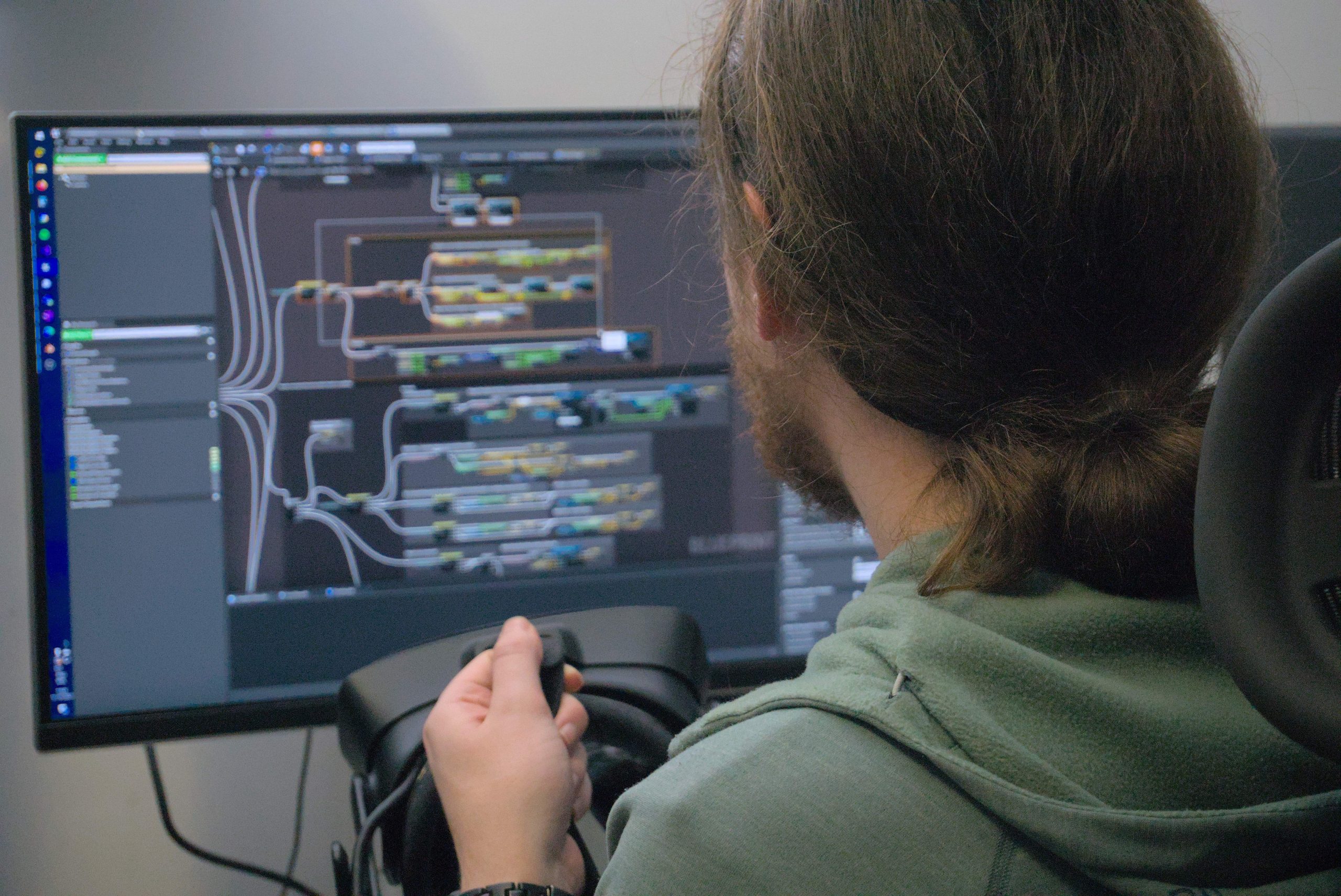 After a while I got a job at a marketing focused company called MediaMonks, working on VR. I couldn't believe my luck when the first project was a non-profit educational space project in VR, called SpaceBuzz, so I tried to push for realism and quality. In the VR part of SpaceBuzz schoolchildren are virtually launched into space to learn about "Spaceship earth". This was also the first time I encountered ATG's work in the form of the most realistic asset I had encountered within the project; a 3D model of The Sentinel 5P satellite, prepared by MediaLab in collaboration with my predecessor at ATG, Suresh. 
I'm glad to say the project was well received, by both schoolchildren and astronauts. 
​​​​​​​When Covid hit, MediaMonks had to scale back, ending my time there. I expected to work on my own projects for quite a while but noticed that ATG Europe was looking for a VR software engineer.  The combination of Space, VR, and a focus on innovation and quality seemed right up my alley, so I decided to apply, and the rest is history.
What is your job and what does it consists in here at ATG Europe?  
My title is VR/AR engineer, though my specialisation is in VR. I work with my manager Michiel Vullings to propose ways in which technologies like VR can help solve complex engineering problems. Then I collaborate with UX expert Emiel den Exter to make sure these tools are easy to use. This requires a lot of testing and iterating to get right. We discuss options, I write some software, we test it, figure out what to improve, and repeat. 
We also try to keep our tools fun to use. It's worth remembering how cool this industry is, and while it's important to take things seriously, that doesn't mean our tools have to be solemn. Difficult problems require creativity, and a certain element of play helps to foster and maintain that creativity. 
What is your focus at VirtualLab now?  
Right now, we're focusing on harnessing and assembly for MicroSats. This is traditionally done in CAD software, and often happens very late in the process. We try to make it possible to quickly try some things in VR, so that it can be experimented with, early in the process, with lower costs (both time and money) than when creating physical models. 
Is there anything you are most proud of that you'd want to acknowledge? 
My focus is constantly on the next thing to improve, and I won't be satisfied until I feel like we have truly helped someone build a satellite. But I am proud of the level of precision we're bringing to the table. Working with VR controllers is a bit like working while wearing gloves, so precision isn't straightforward to achieve. And like precision, high performance of VR tools unfortunately doesn't seem to be standard in the Aerospace industry. We're trying to set a better example, and I think we might be on the right track.
What does innovation mean to you?  
My definition comes from what I need for my job. Identify the weakest part of a system, try to improve it, test, repeat. To do this effectively, you need input from people with all kinds of different backgrounds and skills. That's what we're doing, and that's what we're trying to do more.
Is there a fun fact or something not many people know about you?  
I won the 2009 Dutch Red Bull Paper Wings competition, in the category longest airtime (12,78 seconds). I got to participate in the world cup competition in Austria, where I failed miserably *Laughs.  
I'd like to blame it on the environment, ha-ha — all the tests went fine, but I probably didn't account for the added heat and humidity from the crowds. The paper plane failed to unfold properly and plummeted straight back down.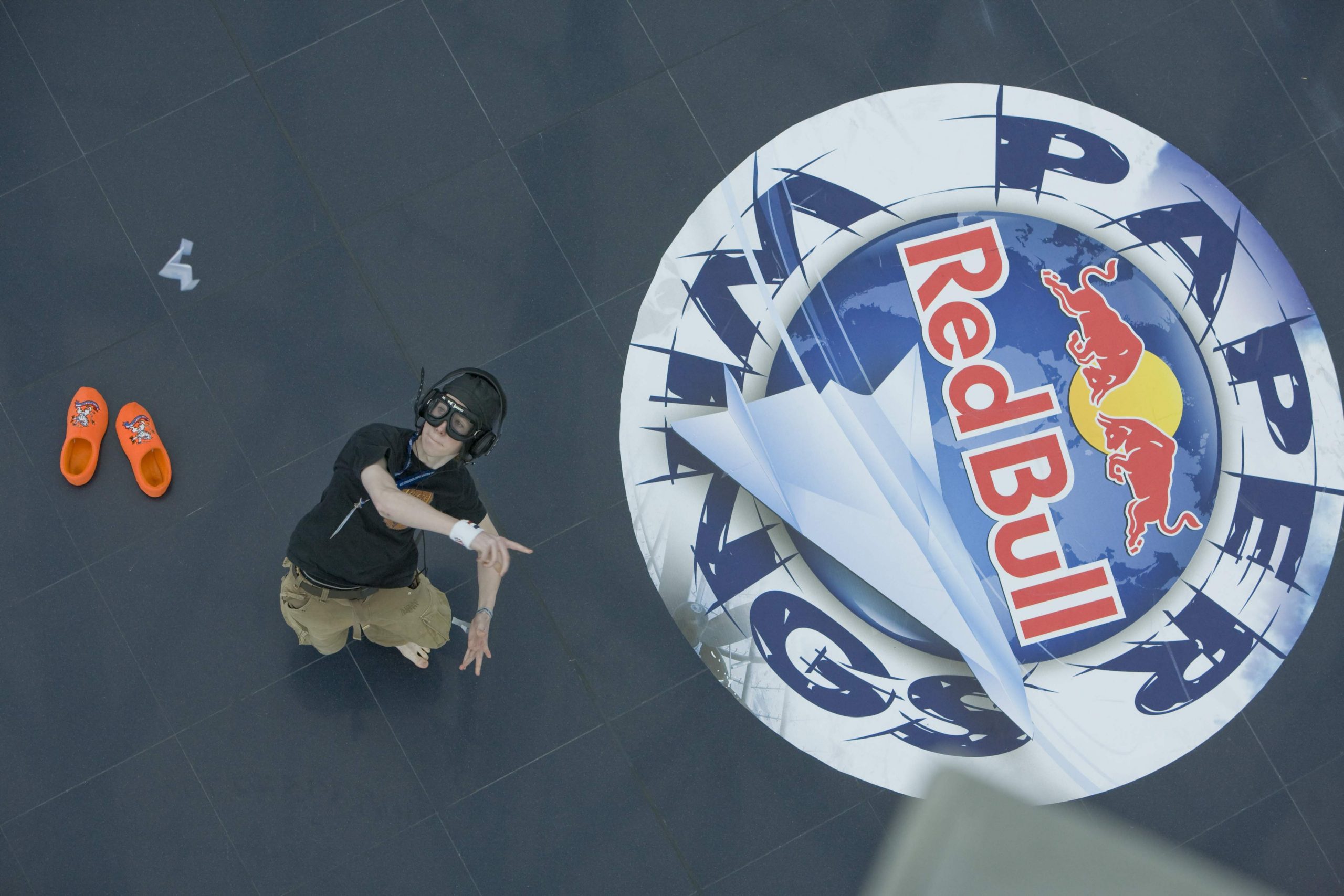 I suppose there's a lesson to be learned about testing in the right environment. 
If you weren't doing what you're doing today, what would it be?  
That's a tricky one. But, if I could choose now what I would do as a kid, I would have loved to train to be a conductor of some classical orchestra. I don't think I would do very well, it requires a different kind of persistence, but it would be so cool.  And honestly, I admire the dedication of professional musicians, because good luck getting a decent salary out of it. Luckily virtual instruments allow me to play with this stuff, with a fraction of the dedication required. 
We would like to thank Laurens for taking the time to answer these questions which fully represents the passion that ATG Europe holds dear, as it stems through each and every one of us.  
Best of luck for what is to come! ​​​​​​​​​​​​​​