ATG Medialab illustrates James Webb's future ride to space for the European Space Agency (ESA)
Our own ATG Medialab was tasked by the European Space Agency to depict James Webb Space Telescope's ride to space. The spacecraft has now arrived in French Guiana in preparation to its launch, taking place on the 18th of December. 
Few space science missions have been as eagerly anticipated as the James Webb Space Telescope. As the next great space science observatory following Hubble, Webb is designed to resolve unanswered questions about the Universe and see farther into our origins: from the formation of stars and planets to the birth of the first galaxies in the early Universe. 
The James Webb Telescope is adding itself to the extensive list of largest and best publicised inter – agency projects to which ATG MediaLab has contributed with an amazing animation!
We are proud of our artists at ATG Medialab for constantly delivering the quality and precision that our customers seek, regardless of the challenge. It is for that reason that we would like to congratulate them, and all our off-site employees who have had the chance to take part on the project, for pushing the boundaries of innovation, and for developing the almost impossible. 
Check it out below !
ESA & ATG Medialab feature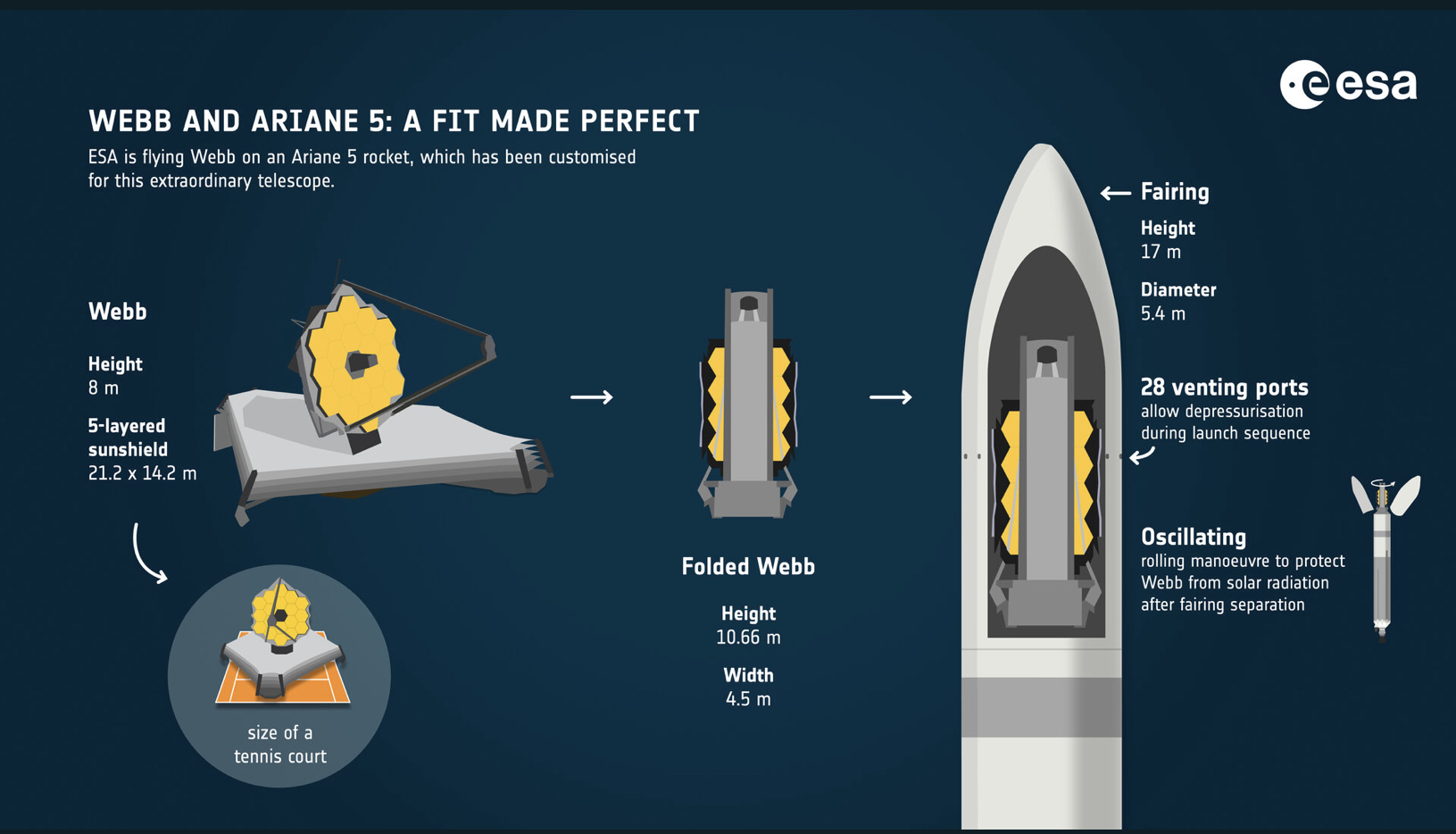 Credit : ESA – Webb and Ariane 5 : a Fit Made Perfect