EMPLOYEE SPOTLIGHT – An Interview with Ellemiek Westhoek
This week we have had the chance to meet Ellemiek Westhoek – Service Manager at ATG Europe. Ellemiek contributes passionately to supporting our organisation by ensuring a strong link with our largest client: the European Space Agency, supporting our Professional Consultancy teams. Find out more about who she is and what drives her ambition !

As a crucial part of our expertise, ATG Europe's Consultancy Services provide access to hard-to-find specialists in the engineering and scientific domains. A flexible service that can be executed to cover both short-term operational needs in project as well as long-term recruitment perspectives within organisations, and people like Ellemiek Westhoek ensure that our experts embed the ATG values we hold dear.
Thank for you taking the time Ellemiek, for starters tell us more about what your job entails? 
I work directly under the responsibility of our COO – Massimiliano Mazza. I support him in the operations for the ESA frame contract. I am therefore responsible for all these operations, working closely with HR and Finance as I need to be aware of the various company processes affecting our contract and of course our colleagues. I am representing ATG at ESA and I am equally there for the colleagues who seek guidance and their contact for ESA-related matters. 
If someone has a question related to ESA procedures, it is my duty to keep contact with our people along with Helen from HRM and Clarissa from Finance. We work closely together; our positions are in some ways tied. It is good to remind people that we are here for them even if most of them work on-site at the customer. 
Every success story has its beginning, could you tell us more about where it all began for you? 
I started in the banking industry, studying finance. After a couple of years, my brother set up a company in the flower business, so I jumped onboard by setting up the whole administration. The company grew fast leading us to a growth of more than 200 employees. I had no experience when I started working with my brother, but I practiced, and I learned on the job. It was an interesting experience… you learn a lot!  I love a good challenge!
I then left the company as my brother successfully sold the business, leading me in the meat business and I also decided to pursue my studies in Translation in French to Dutch. I also considered myself to be a more practical person, so I used my experience to apply for a position at RHEA Group, dealing with the Operations of the frame contract with ESA. After almost 13 years, I wanted a change and proudly joined ATG, where I felt very welcome as of the first day. I have now been with ATG Europe for 3 years and counting! 
What are the objectives you have set for yourself? 
I don't really have a slogan. I always set high standards for myself and to also others, I would think this contributes to success and progress. For me, it is important to provide service to the people that work for ATG. I want to make their work as easy as possible. ESA's environment can quickly be overwhelming with all the rules and the very specific environment. It is very important to us to make clear to our employees that they are a fundamental part of ATG Europe. I know all the processes and rules and I always try to be there for everyone at any given time.
Any hobbies or way to evacuate all the stress from work?  
Well, I love to hike in the dunes around here! I also watch TV or go to the gym, preferably a gym that includes a SPA and a Sauna so that I can take care of myself and my health, I love relaxing in my free-time and think about my well-being.
Any challenges or successes you wish to acknowledge?  
I feel boring when I think about it … *Sighs I want to take COVID as an example of a challenge. I love to keep constant contact and make my work more personal; I enjoy explaining and taking the time to talk to our employees …to build a relationship.  COVID made it a bit more difficult but I try to maintain personal contact. My job is also very administrative, I keep track of various items, and I organise a lot of things, especially when we are talking about ESA, you need to be precise, and we have managed to continue to meet these standards. I am happy we can keep up despite the steep growth of the company! Consider that we are approximately 200 people spread out across Europe working for ESA's amazing projects!
Let us dream for a minute, project ourselves. If budgets were not an issue, what would be the first thing you would change or improve? 
What I want to do does not involve money. I would simply increase contact, be more at ESA and show myself to our colleagues there. It would be great, for all of us to have more personal and less digital contact. 
What's a fun fact about you many people may not know? 
Well, when I had just graduated from school, I moved to France in Lyon for a 6-month semester to work as an au pair and study French. At the time I had a French boyfriend and thanks to him I managed to get the best grade for my exams. That's also actually how I got my first job in the Banking industry:  When I came back from France I was too late to subscribe for a study. Then I was offered a combination of study and work at the same time. 
I genuinely love the French language, the country, and my old boyfriend *laughs and I am very thankful that these things happened, they really led me to who I am today! I also love gaming with my sons. I play all kind of games and I am very competitive. I shoot Zombies and play Half Life from time to time. I'm in a men's household so I had to adapt!
What does innovation mean to you, what does it inspire you?  
I feel like it is the constant search for fresh solutions and ways to improve existing technologies. It's like a never-ending cycle in the search for improvement, taking many shapes.
What would you do (for a career) if you weren't doing this? 
Well as I child I wanted to be a police officer as my father was part of the police corps, but the most truthful answer would be a writer. I would love to write stories like Agatha Christie did, writing about some crazy investigation full of twists and turns. They keep me hooked!
You work in space, an ambitious industry – is there anything you would like to say to women that wish to take part on such an adventure and pursue a similar career? 
Do whatever you want to do and do not ever let anyone tell you that it's not possible. I do not really like "artificial" quotes, it's not like I'm saying that you should follow your dreams, but very simply – you can do whatever you set your mind to, don't stop yourself and don't let the others tell you that you can't do it.  My personality allowed me to be very resilient, I would recommend being just the same and to never give up.
We would like to thank Ellemiek for taking the time to answer these questions that involve all of us and how we interact with ESA as a crucial part of our activities. Best of luck for what's to come!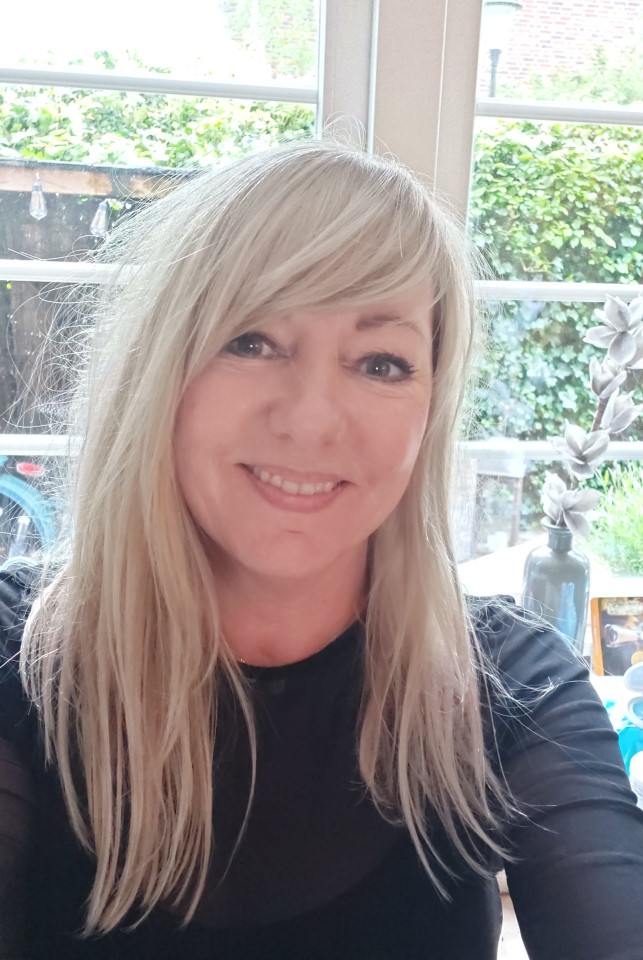 Ellemiek Westhoek
Service Manager at ATG Europe
Ellemiek joined ATG in 2018. Since, she has been the point of reference and contact with our employees working at the European Space Agency (ESA/ESTEC) and around the world.