EMPLOYEE SPOTLIGHT – Evandro PASSERO, pushing the limits of Earth Observation at Airbus D&S for ATG
This week we've had the chance to meet our colleague, Evandro PASSERO – Mechanical AIT Engineer working on the Merlin laser prototype at Airbus Defense & Space on behalf of ATG Europe. Find out more about the project and what drives him daily.
Evandro is one of those pioneers and great explorers working on the future of what's pushing the limits of Earth Observation techniques through groundbreaking technology – Merlin, a powerful laser, shooting from space and capable of precisely measuring the concentration of CH4 (Methane) in the atmosphere. A green flagship mission that will seek to better understand emissions on Earth.
Thank you for taking the time Evandro – First if all, would you tell us more about you, your background ? 
I am originally from Brazil, born in Sao Paulo but raised in a city one hour away from there. For my studies, I moved a little bit more inland, in one of the University of Sao Paulo's many Campi around the state. I graduated in 2018 in Aeronautical Engineering  even though it's named 'Aeronautical' the courses in Brazil cover most of an Aerospace's course.
Since high school I have been fascinated by the aerospace industry, and I was lucky enough to live in a country with a huge aeronautical heritage and that offered numerous opportunities in terms of access to Air & Space courses. One of them was the military path, but I could not picture myself living such a life.
The other was through university and my own determination to succeed, the path I proudly chose. I was a very committed student, always involved with University issues and extra activities that could bring some good. I am the kind of person that loves improving its own environment and contribute to it meaningfully.
Could you tell us more about your position and what does it entail, what are you currently working on at Airbus? 

Generically, Mechanical AIT Engineers are the lucky ones that get-to-get hands on work with our satellites, a little bit like the titles mentions it – a space mechanic!
That's the best of the job, we are not always stuck with office work. We take part in the engineering processes and paperwork, but we also get the chance to get into the clean rooms and work on the equipment with our ground support equipment. Keep in mind, we sometimes work on prototypes down here on Earth, to develop specific tools, analyze designs and have a big say in the whole development phase of the projects.
My department here is specialized in optical instruments, and we don't only work in regular clean rooms, but in much cleaner ones called ISO5 rooms. Extremely sensitive rooms which happen to be the best to measure sensitive instruments such as the ones we will find on the upcoming James Webb mission.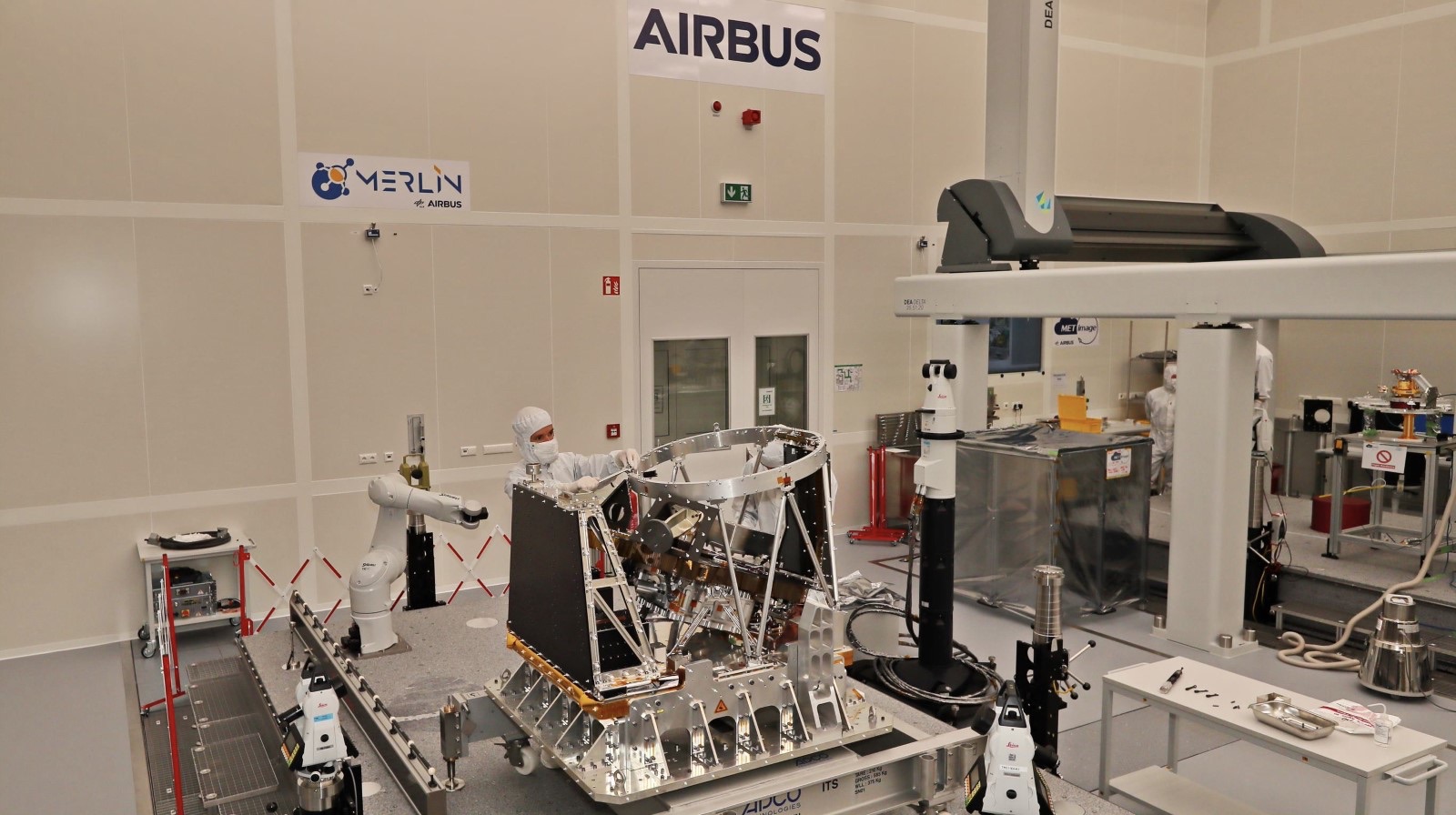 Currently, I am working on a project called Merlin, a project for the German and French Space Agencies (DLR and CNES). It is an active laser that will be shot from space and that will precisely help us measure the concentration of CH4 (Methane) in the atmosphere.
This is remarkably interesting, because we are one of those green flagship missions that will seek to better understand emissions rates on Earth and the natural sinks we could find. A very convenient technology that will allow us to see through clouds, analyze very, very accurately the concentration levels of methane, its behavior, and more data than any other project could gather before. Merlin will be truly groundbreaking.

I want also to point out that we have many partners and scientists working on this promising project. This would be the second satellite we would launch with this concept. It's the beginning of this technology but it has my full confidence.
We work on the German side of the project. Germany handles the payload development (laser, detector, mirrors for the mission per se) and France is the platform (solar panels, comms, antennas, and support equipment).
During my graduation took some chances abroad. First experience was a Scientific Summer Course in Israel, my first international experience and it was remarkably interesting. Furthermore, a year in the UK thanks to a Brazilian exchange program, in the Aviation business. I learned to manage and see how a typical airline would operate. Later down the line, I took advantage from an agreement Airbus has with my University which, amongst other things, offered us the opportunity to do an internship in Europe. At that time, I knew I really wanted to work into space exploration and my ambition had just begun. All that passion led me to obtain one of these precious internships and an experience in some of the finest aerospace labs in Europe.
"our ATG HRM department is filled with very experienced individuals, capable of helping employees relocate to the Netherlands or any of the other countries we are active" 
When can we expect to see it launch?
Currently our launch is scheduled sometime around 2026. The project is complex, and the timeline is even more rough. There are A LOT of challenges we still must face, and the future is uncertain.
Speaking of challenges, lately we've started the part of the project that consists in the laser testing. The most important part of the mission. The full optics will be tested, and this stage is at the heart of the project. This is new for us, this tech is in its infancy, and we're really being challenged lately.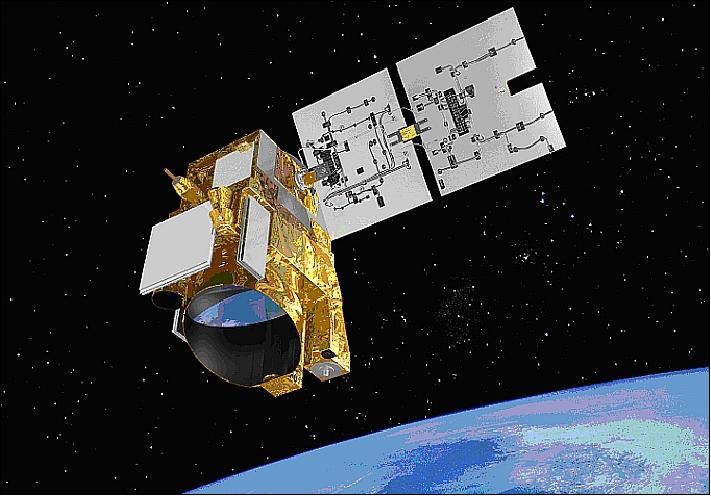 Keep in mind that we work with a series of prototype payloads being built by from scratch by a series of partners. The designs are fragile, and they take years and years to build. That means that when we launch, we test every single variation of every design with different techniques to ensure that our final design is ready. That takes time, and we often are split within the team between optimists and pessimists.
It's also what we love about space. All those years of development, tests and work is for the sole purpose of the success of the mission, at the service of what It can uncover. We pride ourselves to see our challenging work come to fruition upon delivery.
Now that we've spoken about the challenges, could you tell us more about the lessons you have learned, and how you have grown since your arrival from Brazil?
Well, I like to make fun about Optical AIT engineers because we are like small scale cleaners – cleaning out particles, no matter its dimension and that reflects into my life. Now I am truly more aware of cleanliness and contamination on my daily life.
More seriously now working in aerospace, I am passionate about the science we generate daily and that will help us transition to a more sustainable world. Recently, Recently, we got some visits from politicians from the green party, and they truly made us feel like we are doing something that matters for our future.
Let's talk more about you, what does innovation mean to you, to a man that works in such a highly technological field?
Innovation to me is the ability to foresee the future and imagine it and thrive towards it. The journey constitutes the innovation. Our job is to contribute to and accelerate it.
With everything that's happened lately, I'm truly an optimist. We've faced these challenges together, we're improving now, and innovation has been all around us.
We're bringing the future closer and I'm very excited about it.
What's a fun fact about you that not many people know?
I like to play my part for our planet and society. That's the essence of me that makes me a contributor. I sort my trash, don't eat meat and will always be up to any useful cause which can bring any good. I really think this should be the common goal of everyone in order to have a truly brilliant future as a
If you weren't a Mechanical AIT Engineer, what would you be?
I would have a franchise of nightclubs and organize events, for sure.
Now, what I would really, really, really want to be is an astronaut – but that's a cliché. Funnily enough at the rate we are progressing, we just might get a shot someday. I could become tomorrow's hands on, space mechanic heading to space! I would not only feel capable, but I would also be very willing to do so.
That's all for today but thank you Evandro for taking the time to answer these questions. Best of luck with the upcoming Merlin tests!