EMPLOYEE SPOTLIGHT- Knowledge Management in the focus – Interview with Alfonso Fresneda
This week we've had the chance to meet Alfonso Fresneda – Knowledge Management Engineer working for ESA (European Space Agency) on behalf of ATG Europe. Alfonso contributes passionately to supporting the Corporate Knowledge Management framework, governance, and its various requirements. A lot has been said, therefore find out more about what drives him, his views on the industry and his department today. 
Thank you for taking the time Alfonso, for starters – how long have you been at ATG, and could you tell us more on how you got here? 
I joined ATG at the end of May 2017, approximately 4 years ago. Regarding my academic background, I am a computational linguist and I also studied Information Science. After that I acquired a Master in Knowledge and Information management. My professional experience as a knowledge and information manager begun in Yellow Pages helping them on their digitalization efforts from 2004 to 2009, an interesting experience. 
Then I got the chance to work for a long time with Banco Santander in Madrid in the corporate social responsibility projects and activities with universities, more precisely in Universia, dealing with more than 1000 Spanish, Portuguese, and Latin American universities. After this experience, I joined ATG Europe, to work on the corporate Knowledge Management team supporting the creation of the current ESA Knowledge Management framework that is based on 4 main areas: Lessons Learned, Knowledge from People, Knowledge from Information and Data, and the ESA Libraries. 
Among these areas, there are activities similar to what I have done in my past experiences, for example, setting up a Taxonomy for categorization. ESA is a big entity, there's always content, data, information, and knowledge to categorize – all the way from skills and competencies to records and research publications.  
Personal knowledge and its management are also key, and we also use and develop tools to help us in our work. We try and automatize some of these day-to-day tasks. 
You must be a very organized individual!  
Nope … *sighs I am quite chaotic, and I have always needed means for my own organization. At the end of the day, being organized is something I have learned from my own experience. Although I am highly organized digitally… My desktop looks perfect!  
Now that we have set the tone, could you tell us more about yourself overall, your team and your role? 
Basically, we are a small team for such a big organization. A team coordinator, three full timers and one senior manager. Sometimes we have the support of a Young Graduate Trainee program for two years, they are dynamic and really helpful. We also work along the ESA Knowledge Management community, with contact points working in each directorate. 
We defined the framework for the knowledge management activities. In 2017 we created the Knowledge Management policy for ESA and then a set of requirements so we could start building a Knowledge Management plan agency-wide and plans for each Directorate. 
In our current plant (2020-2022) we will be focusing in four main areas: 
Lessons Learned: this will allow the future teams to apply the lessons learned in the past, a team learns through the different results, it can drastically improve our chances for the future. Keep in mind that we also manage the dissemination of this information to focus our efforts efficiently.  

The second area is what we call the Knowledge from People, specially focus on what we call Knowledge Retention and Transfer that consists in "capture" the knowledge of experts about to retire (or change position within ESA). It is closely tied to HR. There are many ways to do this, for example, with an Expert Lecture on specific topics, making afterwards the record available… this is a real asset! 
Knowledge from information and data as a support area to facilitate the Findability, Accessibility, Reusability and Interoperability of ESA knowledge and information. 

The ESA Libraries (physical and digital) that brings external knowledge resources (publications, journals, etc.) to ESA. 
We are on the right track setting up different methodologies based on specific business needs, and we could say that all directorates are prioritizing their needs. Finally, we collaborate with other corporate services (e.g., ESAIT, HR, Communications, the Data Protection Office…) to identify the proper ways to disseminate and exploit the knowledge we are managing and using the corporate tools (e.g., how can we improve it getting benefit of the migration to Microsoft 365). Also, keeping in mind that with COVID everything has been digitalized.  
Speaking of COVID and how it has changed a lot, you have done a lot, any projects project that come to your mind or challenges you wish to acknowledge? 
COVID has been 'good' for Knowledge Management because it has accelerated the adoption of best practices. It suddenly forced everyone to share and digitalize massively. Organizations needed to quickly learn plenty of lessons.  
You must have personal objectives and expectations in our work, could you tell us more about them? 
It is a big challenge to be a knowledge management engineer in an organization like ESA. There is still some reluctance to knowledge management that we need to overcome: it could be seen as a trend, like social media, but it is not! It has been here for decades, there are ISO standards about it and our goal is to make sure that Knowledge Management is systematically working and that it is useful.  
Ultimately, the knowledge is in people's brains. We are here together to maximize that knowledge and gather it. We cannot make brains, at least not yet, but we must do our best to capture the tacit knowledge which lies in our brains and our experiences and keep it within the organization and ensure that the knowledge is properly preserved, accessible and eventually reused. 
We work in an environment that demands to be always innovative. What is your vision of Innovation? 
Ouuf … *sighs That is a very good question and I don't want to sound too academic.  
To my eyes, there are two main ways to enable innovation. The first is, when we seek towards something that have never done before. A new challenge that humanity has never faced before (e.g., landing Philae on a comet). 
And the second, and the most interesting to me, is trying to get things done differently, and more efficiently (e.g., Music has been part of our culture for thousands of years, but the streaming platforms have changed our way to be in touch with it). That is an aspect of innovation that really touches my field of expertise. We constantly want to improve our tools, processes, or products and furthermore improve the overall efficiency of organizations. 
Finally, I would like to end the interview with this question: What is your vision of the industry and how do you see the future for us?  
At ATG we are constantly looking for something that I really appreciate diversification. It is the first step for a wider future as it enables us to find new opportunities and anticipate problems and challenges. One of the main assets of ATG is its workforce and the knowledge that resides in our brains. Using and leveraging this knowledge is a priceless resource. 
We would like to thank Alfonso for taking the time to answer these questions which fully reflects the ambitions that ATG Europe holds dear to its departments. Best of luck for what is to come!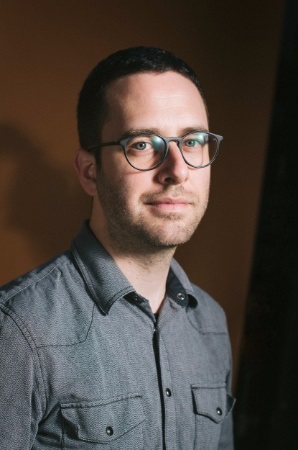 Alfonso Fresneda
Knowledge Management Engineer
Alfonso joined ATG in 2017. Since, as part of our Professional Consultancy Services, he has been working at the European Space Agency (ESA/ESTEC) as a Knowledge Management Engineer.